board games:
click the image to go back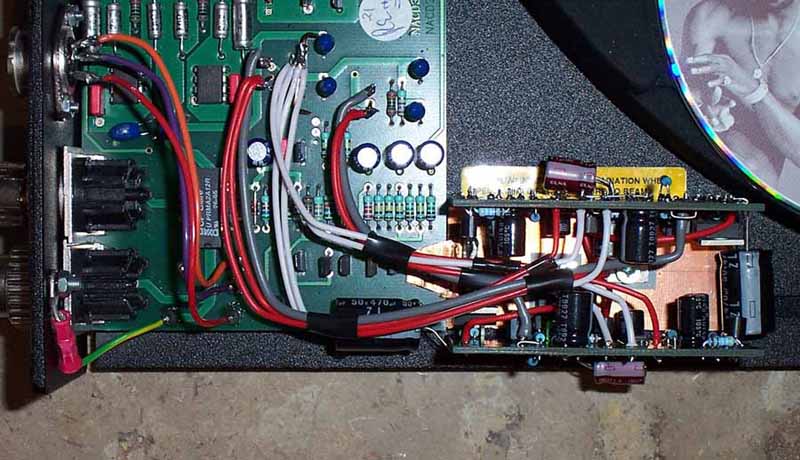 The Superregs installed and powering the CD35 analogue stages. The wiring harness obscures the motherboard fixing screw through the copper tab, and the gentle green glow of the current source LEDs on the SR boards.
The connections where the LM317s used to be: gray wires are 'raw' DC feed to the super regulators; red wires are SR output and +Ve Kelvin sense connection; the white wires are the 0v rails and 0v Kelvin sense connections. The short copper 0v bus is tacked to the players analogue 0v rail just once, in this case at a pad used by a decoupling cap.
Ignore the red Elna capacitors tacked on outside the SR assembly - they're, er, experimental. ;-)
© the twisted pair 2003