the twisted-pair aftermath:
click the image to go back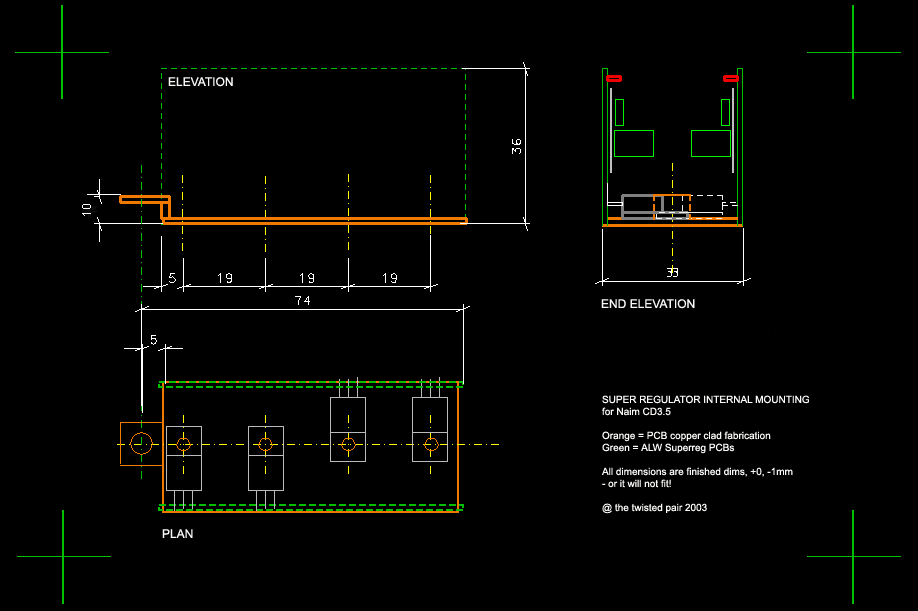 Use copperclad (PCB) material to fabricate the 'chassis' highlighted in orange above. The fixing tab is easily fabricated from sheet copper ( here a 'recycled' TO90 fin-style heatsink) The critical dimension is width from the PCB fixing screw (on centreline) - more than 17mm offset will interfere with the disc tray, given that the SR boards are 70mm long.
Top right: the red ink marks the conections to and from the SR boards as-mounted.
© the twisted pair 2003